"There is some pride because he is a prime minister from Hiroshima," says 33-year-old Kanae Utsumi who works at the Hiroshima Jogakuin University, one of the oldest universities in this grey and resilient city, now plastered with the corflutes of its local leader.
Loading
The LDP is defined by old men descended from other old men, but in this crowd Kishida, despite his pedigree, is seen as a relative reformer. The former banker who wants to establish a "new form of capitalism" declared this month he wanted to realise "a society where diversity is respected."
"He moves quickly," says Izumi, referring to his crackdown on religious groups that courted votes for the LDP. "He is not just putting politicians first."
Some voters are sceptical. "I think the LDP needs votes. So, they're trying to make policies that would like to help them get the votes they need," says 40-year-old human resources manager Maho Yamamoto, referring to Kishida's push to get more women into senior corporate roles. "He is just okay."
Japanese prime ministers do not typically have a long time in the sun. Since 1989, the average length of a prime minister's tenure has been two years. Kishida does not intend to waste the only G7 in Asia for the next seven.
"It's a rare opportunity for him to demonstrate some leadership," says Christopher Johnstone, a former director for East Asia under US President Joe Biden and the Japan chair at the Centre for Strategic and International Studies.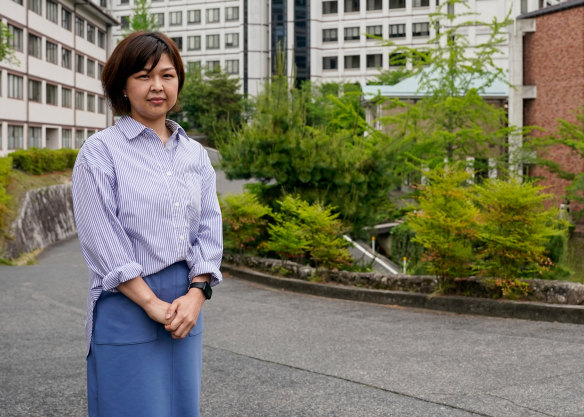 Kishida's political standing has largely recovered from scandals over the Olympics, Abe's assassination, and the treatment of women that have beset the Liberal Democratic Party over the last year. Recent polls have his cabinet support rate back at around 50 per cent. His predecessor Yoshihide Suga left office in 2021 with a record-low approval rating of 26 per cent.
"That's quite a recovery from where it was about a year ago, and I think he's developed sort of a reputation for steady competence," says Johnstone.
But he is also likely to face an election later this year and is now in the midst of Japan's largest defence buildup since World War II, making the pacifist country the world's third-largest military spender. The contradiction has become so sensitive to the government that Japan's Foreign Ministry asked Time magazine to alter a profile headline of Kishida last week that said he wanted to "make his country a true military power".
Time relented, changing it to taking Japan taking a more "assertive role on the global stage" but the general thrust of its assessment was spot on. Japan is building up its military because it is facing a more severe security environment than at any time in the past seven decades.
The G7's membership, the United States, Japan, Germany, United Kingdom, France, Italy, and Canada – means it is inevitably focused on Europe and North America. This year the next two largest advanced economies, Australia and South Korea have also been invited. One common Asian thread runs through each of their concerns, a deepening split between advanced and developing economies, security across the Taiwan Strait, nuclear proliferation and economic coercion – China.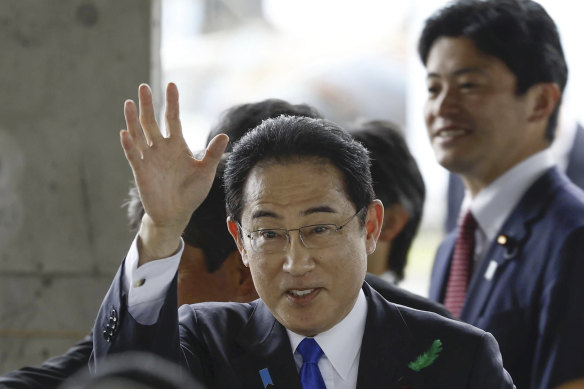 "Japan's view about China is we have been attentive to China's recent external posture or military development, which has caused serious concern to Japan as well as the international community," says Kishida's cabinet secretary for public affairs Noriyuki Shikata.
Shikata chooses his words carefully. Tokyo has taken signs from Beijing that it is showing "some momentum for dialogue" but the overall direction of Kishida's priorities for the G7 are clear – to reduce the risk of conflict with China, encourage other countries to diversify away from Beijing and re-establish alliances with old adversaries such as South Korea to maintain a G7-led international order.
Loading
"This is a once in seven-years opportunity for Japan to really spotlight issues of concern in the Indo-Pacific, and certainly China's rise in revisionist behaviour is at the top of that list," says Johnstone.
China got out of the blocks early last week by directly appealing to those that are not part of what is seen elsewhere as an exclusive group.
The "international rules" that G7 may talk about at an upcoming summit in Japan are "Western rules" that draw ideological lines and "rules of a small clique" that put the US first and are dominated by the G7," said Foreign Ministry spokesman Wang Wenbin.
The G7s push into the developing world has been a decade too slow, now it has been caught on the hop in south-east Asia, Africa, Latin America, and parts of the Pacific. In Africa, Japanese foreign direct investment in 2021 was US$6 billion. Chinese total infrastructure investments reached US$155 billion over the past two decades.
The G7 is sensitive to criticism that it has neglected many of these parts of the world because it is true. Kishida is determined to rectify it.
"This has been a major theme for the Japanese government of late where Japan believes that both China and, to a lesser degree, Russia, are making inroads with economic assistance and anti-West messaging," says Johnstone.
It is not the only relationship driven more by geopolitics than altruism.
In early May Kishida visited Seoul for a meeting between the two democratic East Asian rivals. It was the first formal bilateral in the South Korean capital in 12 years. The next will be in Hiroshima with US President Joe Biden this weekend. But the most significant meeting may not be inside the stuffy halls of the G7.
Yoon and Kishida will visit a small memorial at Hiroshima that honours Korean victims of the atomic bombing, a gesture that decades of Japanese politicians – including Abe and Kishida's ancestors – may have found difficult to reconcile with their denial of Japanese crimes in colonial Korea.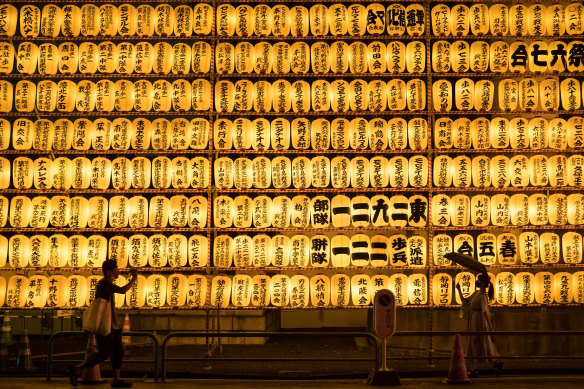 Notably, the Japanese leader opted to send ritual offerings rather than visit the Yasukuni Shrine in April, a site feted by his predecessors and regarded by Koreans as a symbol of Japanese wartime aggression.
Kishida has not been driven to this by guilt, but by the increasingly vital role that relations between Seoul and Tokyo will play in managing and crisis in the Asian region driven either by China or nuclear-armed North Korea.
"Obviously, we are stepping up our cooperation between Japan and [South] Korea in light of the security threats and challenges coming from North Korea and Japan and [South] Korea going to be working on Indo-Pacific cooperation projects in the future," said Shikata.
The shift has also been spurred by Russia's invasion of Ukraine which has given the G7 a renewed purpose after years of vague communiqués.
"Kishida recognised from the beginning that a robust global response to Russian aggression was critical to deterrence in Asia," said Johnstone.
"Kishida's famous line at the Shangri-La Dialogue in Singapore last June, that "Ukraine today could be East Asia tomorrow," I think speaks to the mindset here."
Central to that fear is Taiwan, where Kishida's family made its first fortune in the as Kimono and timber merchants in the 19th century and where its Meji-era red brick department store still stands. Today, Beijing claims Taiwan as its own despite almost no public support for unification with the mainland. It has repeatedly threatened to take it by force.
For Kishida, who visited Taiwan several times before becoming prime minister, the future of the democratic island is personal. It is also becoming increasingly perilous. In August, when Beijing fired missiles over the island, five landed in Japan's exclusive economic zone.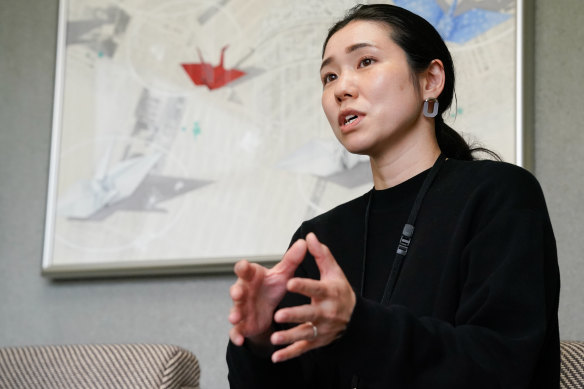 The warheads might have been conventional but Kishida sees nuclear threats hovering over the horizon.
"Under the current very severe international security landscape, especially in Asia, Japan is facing that the countries that are surrounded by the countries which possess nuclear weapons," said Shikata.
Loading
On Thursday afternoon the Atomic bomb memorial was surrounded by police as leaders motorcades began to carve through Hiroshima. 140,000 died here and in Nagasaki, after the US dropped atomic bombs on the Japanese cities in 1945.
"In Hiroshima, we had a tragedy, and I worry the same thing will be repeated," says Utsumi.
Kishida told Time that his earliest memories were of sitting on his grandmother's knee and listening to stories of horrific suffering. Many hundreds of thousands more relatives have similar memories.