Dogs and cats were dressed up to the nines in pet-friendly recreations of celebrity Met Gala looks for a New York design show. The ball is an annual fundraising held for of the Metropolitan Museum of Art's Costume Institute in New York City.
On Monday, pets arrived at the aptly named Pet Gala in mini-versions of the most memorable outfits from this year's event in May.
The animals wore versions of fan favourite outfits, including those of Rihanna, Doja Cat, Pedro Pascal, P Diddy and Dua Lipa.
Darla, a Pomeranian, wore a skirt adorned with roses inspired by the outfit worn by Cardi B.
Livie, a Morkie, stole the show with a floor-length ruffled red gown, an emulation of the dress worn by Salma Hayek Pinault.
The outfits were created by Anthony Rubio, a renowned designer best known for creating costumes for dogs.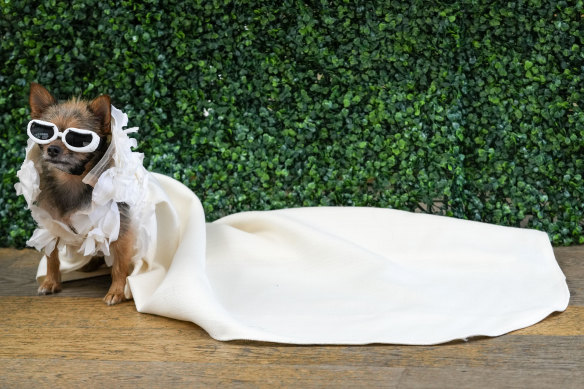 The designer's own dogs, Bogie and Kimba, were also dressed for the occasion, wearing recreations of Bad Bunny and Jared Leto's looks.
The models for the show included pets from shelters and rescue groups.