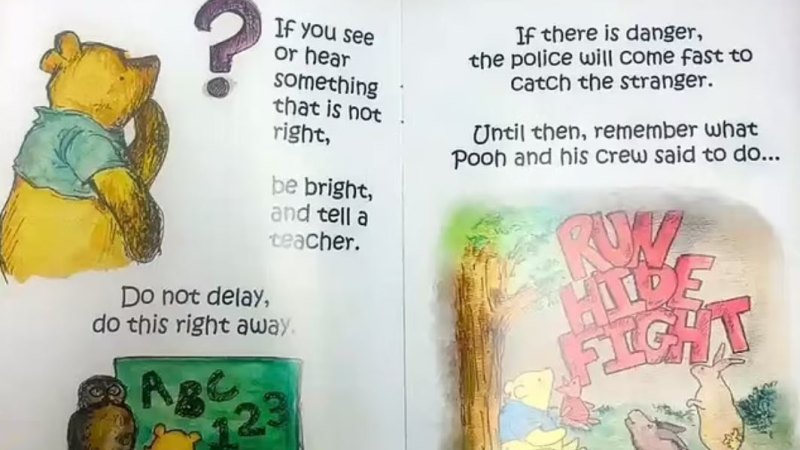 One elementary school teacher told the outlet: "I found it extremely disturbing, and was very uncomfortable with the whole contents of the book".
The book was sent home to young students on the first anniversary of the mass shooting in an elementary school in Uvalde, Texas, in which 19 children and two teachers were killed.
She added: "It's a year since Uvalde, and nothing has been done other than this book. That is putting it on the kids."
Gavin Newsom, the governor of California, criticised the material on social media.
"Winnie-the-Pooh is now teaching Texas kids about active shooters because the elected officials do not have the courage to keep our kids safe and pass common sense gun safety laws," he said.
Loading
One page of the book shows the characters of Kanga and baby Roo wearing red boxing gloves, with the words: "If danger finds us, don't stay, run away. If we can't get away, we have to fight with all our might."
The word "fight" is capitalised and in red letters. The following page tells pupils "not to fuss" when the danger has gone, but instead tells them to wait for a teacher or the police to come find them.
At least 199 mass shootings have occurred in the United States so far in 2023, according to the non-profit group Gun Violence Archive, which defines a mass shooting as any in which four or more people are wounded or killed, not including the shooter.