Addressing Trump's four years as president, Carlson said, "We're all pretending we've got a lot to show for it, because admitting what a disaster it's been is too tough to digest. But come on. There really isn't an upside to Trump."
In another text exchange more than a month earlier, Carlson denigrated Trump's business abilities: Trump's talent, he said, is to "destroy things. He could easily destroy us if we play it wrong."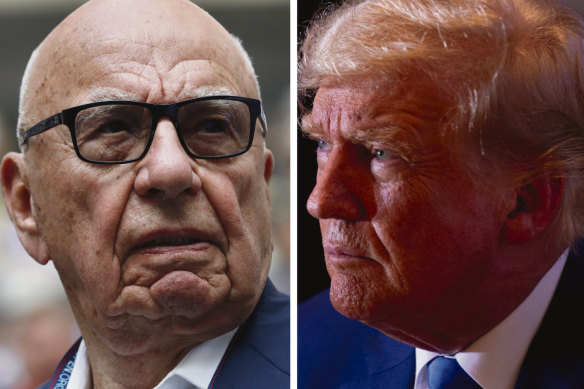 Publicly, Fox viewers heard very different views, such as a 2017 exchange with colleague Greg Gutfeld in which Carlson agreed that Trump was "the greatest president that ever will be." On his show in 2019, Carlson said Trump had fought as hard as he could to make sure everyone in America was treated equally under the law.
Fox's founder, Murdoch, has a complex relationship with Trump: "I was not close to him," Murdoch said in a deposition in the libel lawsuit.
Indeed, though Murdoch acknowledged talking to Trump occasionally, he said he also sought inside information from Sean Hannity, one of his network's primetime hosts, because Hannity was the closest person at Fox to Trump.
Loading
Following Trump's loss in November 2020, Murdoch despaired of the president's behaviour.
"The real danger is what he might do as president," Murdoch wrote in an email to a friend that month. "Apparently not sleeping and bouncing off walls! Don't know about Melania, but kids no help."
Murdoch questioned whether hosts Sean Hannity and Laura Ingraham "went too far" in their coverage of voter fraud claims, according to an email contained in a trove of new exhibits in Dominion Voting Systems' lawsuit against Fox.
But Murdoch told his network's officials that he also didn't want to "antagonise" Trump: "He had a very large following, and they were probably mostly viewers of Fox, so it would have been stupid," Murdoch said in a deposition in the Dominion case.
Loading
In separate questioning in the case, Murdoch acknowledged that he believed the 2020 presidential election "was not stolen".
On social media recently, Trump was critical of Fox when other court papers released in the Dominion case made clear that a number of the network's executives and personalities privately believed the election fraud claims were bunk.
Trump and his team also have accused Fox of giving his latest campaign for the presidency little attention and favouring a potential challenger for the GOP nomination, Florida Governor Ron DeSantis. Fox and Trump have long had a complicated relationship. While he frequently has used the network to reach its audience, he also has been furious at a perceived lack of loyalty, most prominently after the 2020 election.
In a fiery speech at the Conservative Political Action Committee last week, Trump ally Steve Bannon complained that Fox had disrespected the former president.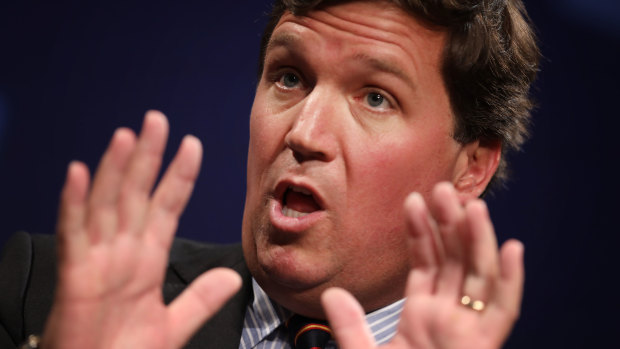 "You've deemed Trump's not going to be president," Bannon said. "Well, we deem you're not going to have a network."
On Saturday afternoon, Fox News aired Trump's speech to CPAC in its entirety.
AP, Reuters