Prince William and Kate Middleton are reportedly taking the lead with royal fans, leaving King Charles in the dust. A commentator claims Kate and William's actions "smell suspiciously like a power play." Most apparent, following Charles' coronation, the couple took center stage and used their skyrocketing popularity to their advantage.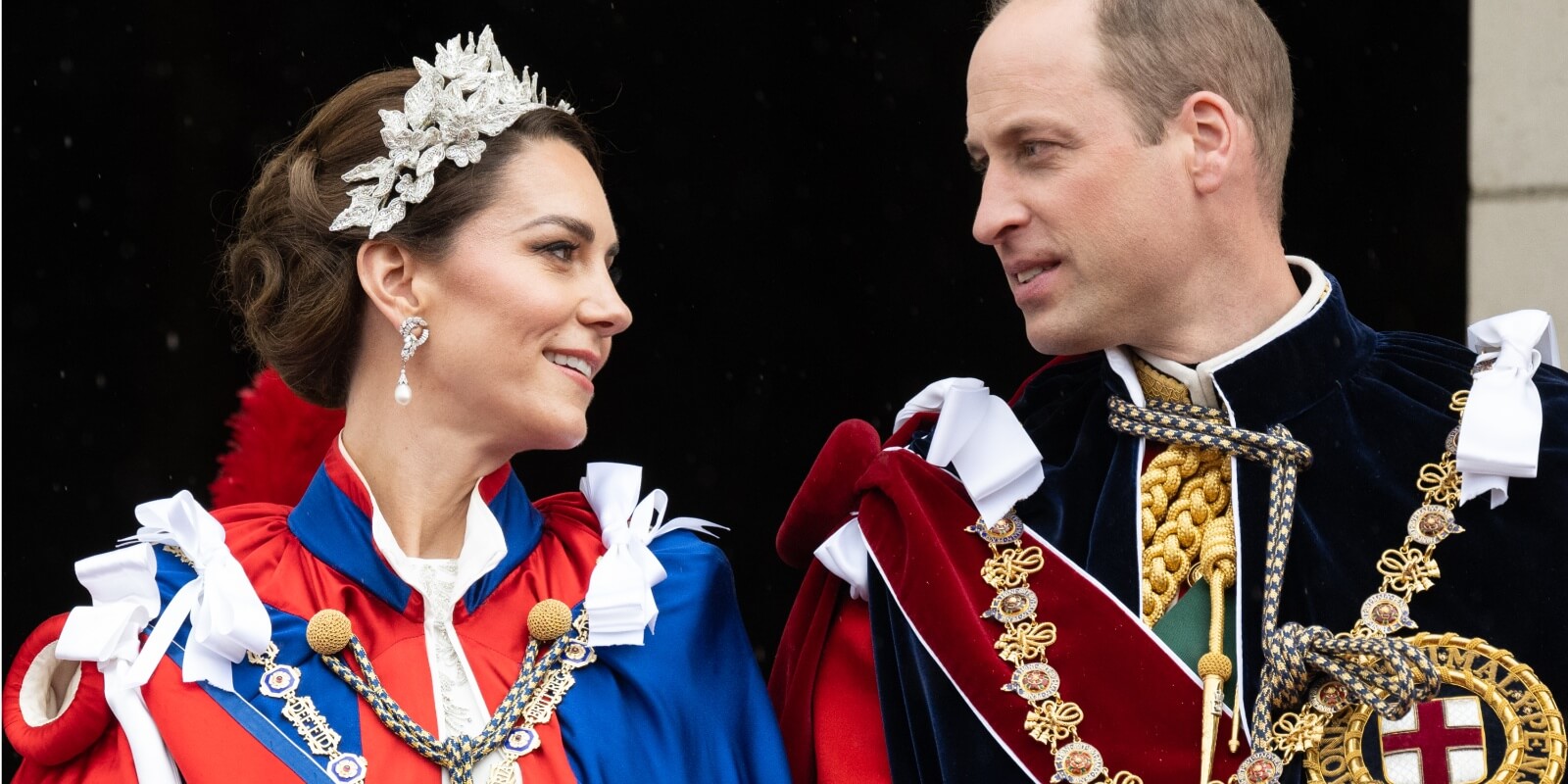 Prince William and Kate Middleton's team used a 'blatant' marketing effort
The eyes of the world were on King Charles III at his May 6 coronation. Millions worldwide watched his ascension to the highest seat in the United Kingdom.
However, Prince William, Kate Middleton, and their children Prince George, Princess Charlotte, and Prince Louis apparently stole the show from the 74-year-old king. As a family unit, the Cambridges were a study of elegance and a display of the monarchy's future.
Moreover, William and Kate's presence at the event was showcased with a series of slickly produced social media videos. This led royal commentator Daniela Elser to call the clips a "self-promoting marketing effort."
"What's crucial here is not just what the William and Kate videos show but what they don't. They are a self-promoting marketing effort that is so blatant yet effective they should be studied by science," Elser wrote in her column for News.com.au.
She referred to six expertly produced clips featuring William, Kate, and their three children at the coronation and in the days after. Elser stated, "No normal, edited on an iPhone video, mind you, but a high-sheen, high-gloss, exquisitely professional trailer full of behind-the-scenes moments that had all the pacing, build-up and atmosphere of a Michael Bay trailer."
Elser continued, "Aside from a few shots of His Majesty doing some waving from the Buckingham Palace balcony, he is entirely missing from the Wales' cinematic universe. This muscular Wales effort to sell, sell, sell themselves over the coronation even though it was the King's big day looks and smells suspiciously like a power play."
The 'future' of the monarchy rests on Prince William and Kate Middleton's shoulders, says royal commentator
Royal commentator Daniela Elser's essay deduced the couple is clearly setting up their "future" as king and queen of the United Kingdom. However, this shift demonstrates how vital the couple is to the family's continuity.
"The 'why' here is understandable. It's imperative that William and Kate are built up, and their star is polished as energetically as possible, given they are the monarchy's One Great Hope. The future of the whole outfit rests on them being crowned and proving so popular that the institution surges into the 22nd century on a wave of popularity not seen since the Restoration."
She continued, "What these coronation videos also suggest is that William and Kate are not content to patiently wait and play the docile understudies for the next couple of decades. But are looking to build up their own power base."
Royal fans agree William and Kate are playing a strategic game
The series of videos received a very warm reception from royal fans. They appear to agree with the royal commentator's beliefs that these social media clips hold a bigger meaning for William and Kate.
"What happened after Charles became king? Finally, William and Kate use social media the best way, and nobody is scared anymore. They steal the show…because we all know they ARE the show," wrote one fan.
"The social media manager of this account should have a raise. They have been posting some amazing content lately," claimed a second Instagram user.
"Someone has upped their social media game! This is fantastic," penned a third social media user.
Less than one week after King Charles' coronation, Kate Middleton made a surprise cameo at the Eurovision Song Contest finale on Saturday, May 13. She gave a pre-recorded piano performance filmed in the Crimson Drawing Room of Windsor Castle. Kate played an instrumental version of the Ukrainian group Kalush Orchestra's song "Stefania," which won last year's contest.