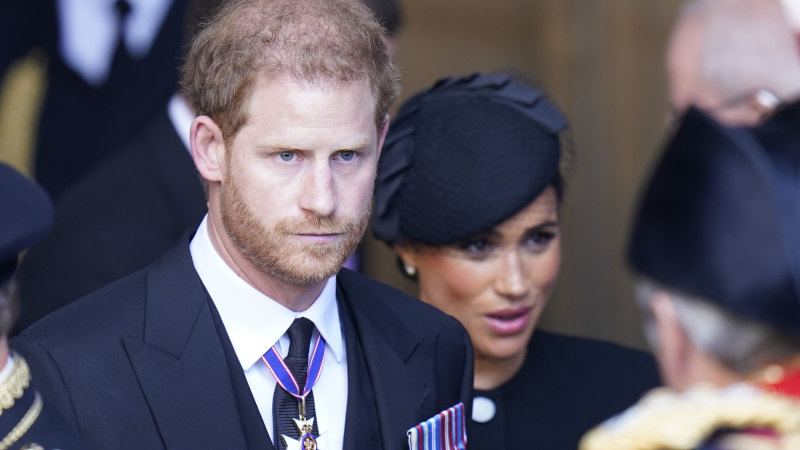 Harry sued Associated Newspapers over a February 2022 Mail on Sunday article headlined "Exclusive: How Prince Harry tried to keep his legal fight with the government over police bodyguards a secret … then – just minutes after the story broke – his PR machine tried to put a positive spin on the dispute".
Loading
Harry claims that the newspaper libelled him when it suggested that the prince lied in his initial public statements about the suit against the government.
In July, Nicklin ruled that the article was defamatory, allowing the case to proceed. The judge has not yet considered issues such as whether the story was accurate or in the public interest.
The publisher's lawyer, Andrew Caldecott, said the argument by Harry's attorneys amounted to "straitjacketing the newspaper's right to comment".
He said it was vital the media speak truth to power, and "speaking opinion to power is every bit [as], if not more, important," as long as the opinion is based on facts.
At the end of the daylong hearing, the judge said he would rule at a later date.
Harry, the younger son of King Charles III, and the former actress Meghan Markle married at Windsor Castle in 2018 but stepped down as working royals in 2020, citing what they described as the unbearable intrusions and racist attitudes of the British media.
Harry's fury at the UK press runs through his memoir Spare, published in January. He blames an overly aggressive press for the 1997 death of his mother, Princess Diana, and also accuses the media of hounding Meghan.
The couple has not hesitated to use the British courts to hit back at what they see as media mistreatment. In December 2021, Meghan won an invasion-of-privacy case against Associated Newspapers over the Mail on Sunday's publication of a letter she wrote to her estranged father.
Harry is also among celebrities suing Associated Newspapers over alleged phone hacking, and he has launched a separate hacking suit against the publisher of another tabloid, the Mirror.
AP
Get a note directly from our foreign correspondents on what's making headlines around the world. Sign up for the weekly What in the World newsletter here.