Prince Harry, his wife Meghan and her mother were involved in a "near catastrophic car chase" involving paparazzi photographers, a spokesperson for the prince said on Wednesday.
It occurred after the couple had attended an awards ceremony held in New York by the Ms Foundation for Women, where Meghan was being honoured.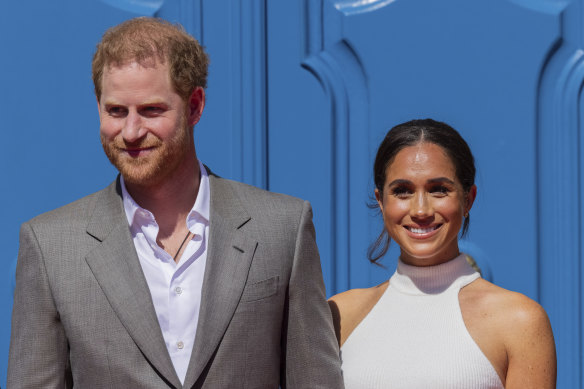 Pictures that have appeared on social media have shown Harry, Meghan and her mother, Doria Ragland, in a taxi.
"Last night, the Duke and Duchess of Sussex and Ms Ragland were involved in a near catastrophic car chase at the hands of a ring of highly aggressive paparazzi," the couple's spokesperson said in a statement.
Loading
"This relentless pursuit, lasting over two hours, resulted in multiple near collisions involving other drivers on the road, pedestrians and two NYPD (New York Police Department) officers.
"While being a public figure comes with a level of interest from the public, it should never come at the cost of anyone's safety.
"Dissemination of these images, given the ways in which they were obtained, encourages a highly intrusive practice that is dangerous to all in involved."
Omid Scobie, an author known to be close to the couple, posted on Twitter that the photographers had been confronted by uniformed police multiple times during the pursuit of the Sussexes.