First published in The Sydney Morning Herald on May 20, 1973
LONDON, Saturday.—Scotland Yard detectives investigating a BBC payola scandal have asked Interpol to trace the Australian pop group New World.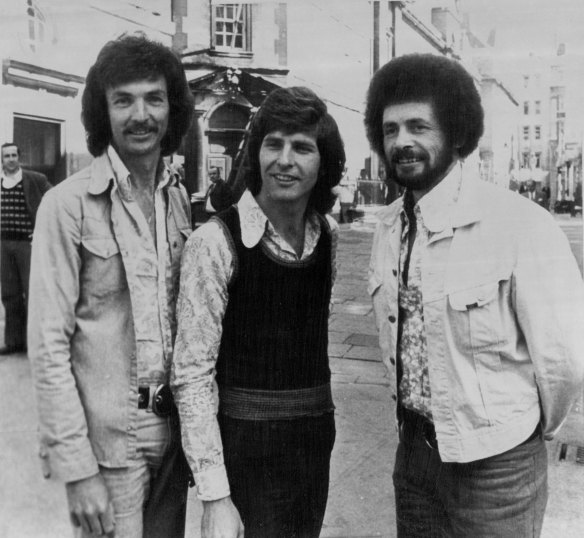 The group, John Lee, Mel Noonan and John Kane, is believed to be in Sweden on a European concert tour. The three are named in a charge against John Grossman, a 34-year-old property manager, of Stanmore, Middlesex, for whom police have an arrest warrant.
Grossman is charged with having conspired with Noonan, Kane, Lee and others to contravene the Forgery Act by uttering forged postcards.
The naming of the New World is a new development in the payola case in which nine people were arrested this week, including singer Dorothy Squires, on charges connected with allegations that BBC disc jockeys and producers had been bribed to promote certain pop records.
The allegations, first made by the "News of The World" newspaper two years ago, have been the subject of a detailed and discreet Scotland Yard investigation. The paper claimed that cash gifts, free holidays and sex parties were used to induce disc jockeys to promote records.
"NOT WORRIED"
The New World members came to Britain from Brisbane three years ago. They gained quick fame after they won 10 successive weeks on a top British television show Opportunity Knocks.