Through tears, Payne said many of the people under the deportation scheme didn't get a choice as to where they stay. "It will affect families left in Australia who have already been through trauma and heartache."
"It's a really concerning development and obviously our thoughts will be with all the firefighters involved and all the victims of the terrible tragedy that's unfolding," Hipkins told NZ television.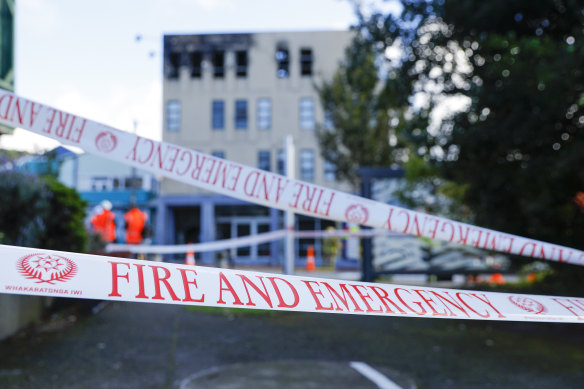 Fire and Emergency district manager Nick Pyatt told reporters it was "a tragic event for all involved". "My heartfelt condolences go to the loved ones of those who have lost their lives," he said.
"It doesn't get worse than this. This is a once-in-a-decade fire for Wellington. It's the worst nightmare for us."
It took 90 firefighters and some 10 fire trucks more than six hours to extinguish the blaze.
A spokesman for the Department of Foreign Affairs and Trade said it was in communication with New Zealand authorities to work out if any Australians were at the hostel at the time of the fire.
"We are deeply shocked and saddened by news of a fire at the Loafers Lodge Hostel in Wellington overnight," the spokesman said.
"The Australian High Commission is in contact with the New Zealand Ministry for Foreign Affairs and Trade and local authorities to determine whether any Australians are affected."
Prime Minister Anthony Albanese said he had spoken with Hipkins following the fire, and offered Australian assistance.
"This is a dreadful human tragedy. I expressed my condolences on behalf of Australia to our friends in New Zealand at this very difficult time," Albanese said.
Australian Trade Minister Don Farrell said it was not known whether any Australians were staying at the hostel.
A Fire Emergency NZ spokesperson told Stuff that the building did not have a fire sprinkler system installed.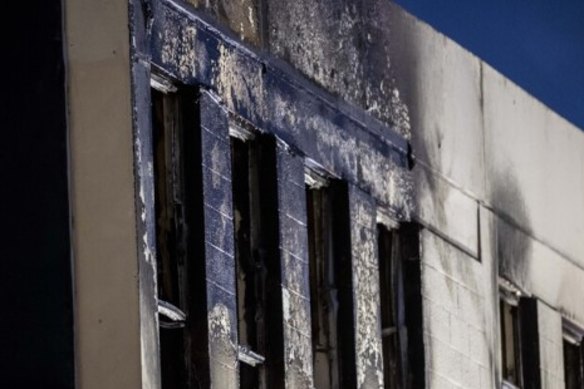 "Building codes aren't our business, but if it [the hostel] was sprinkled we wouldn't be in the same situation as we are right now," FENZ Brendan Nally said, adding "several dozen people" were alive because of firefighters' actions.
A full death toll will not be known until FENZ is able to clear the whole building safely, and police are able to reconcile a list of unaccounted residents and visitors.
FENZ incident commander Bruce Stubbs said the roof had collapsed on the top floor where there was "a lot of destruction". He confirmed the fire was being treated as suspicious.
Property manager Marie Murphy told Stuff about 92 people were living at the lodge.
Tamrat Isse Adan has lived in a room on the second floor of the Loafers Lodge since last year. He said he was going to the toilet when he realised there was a fire and has now lost everything except for a jacket and his mobile phone.
"There was smoke and the alarm was going from upstairs," he told Stuff.co.nz.
"When I come from the toilet there was smelling everywhere, smoke … people running everywhere. I just jumped to my room, and I take my jacket and my mobile, that's it." He escaped down the stairs and out the door. He could see nothing in the dark.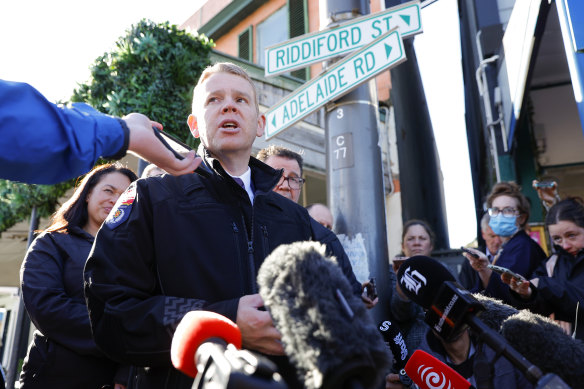 He said he had spoken with his children in Australia and he didn't know where he was going to stay on Tuesday night.
Neighbouring residents were asked to remain indoors and keep windows closed. One of the main roads into the city has been closed and traffic is being rerouted.
There were no vacancies in the accommodation complex, except for several rooms being treated for bedbugs, Radio NZ reported.
Wellington Mayor Tory Whanau held back tears as she spoke of the fire.
"I'm devastated," she told TVNZ's Breakfast.
"I dare say it's been a shock to the system – a very emotional few minutes with the crew here. "I'm feeling a lot of pain and emotion at those who have been lost."
MacLean said it was helping about 50 people who had escaped the fire and were now at an emergency centre, the council had set up at a local running track that had showers and other facilities.
He said there were a number of elderly people it was helping who had escaped with only the pyjamas they were wearing.
"A lot are clearly shaken and bewildered about what happened," he said.
Acting district commander Dion Bennett urged caution on the death numbers involved.
"We have yet to fully reconcile a list of all of those people who were here last night," he said.
"We know that there are a huge number of questions that people will have. Right now, we don't have the answer to all of those questions."
Those questions extend to why the fire alarm didn't sound, as reported by some survivors, and if there was a second fire – possibly a false alarm – earlier in the evening, as reported by local media.
Loafers Lodge advertises itself as an affordable place for people to stay while they are in the capital, whether on business or needing to visit the nearby Wellington Hospital.
Australians in need of emergency consular assistance should contact the federal government's 24-hour Consular Emergency Centre 1300 555 135 (within Australia) and +61 2 6261 3305 (from overseas).
AAP, Reuters, Stuff and Ashleigh McMillan
Get a note directly from our foreign correspondents on what's making headlines around the world. Sign up for the weekly What in the World newsletter here.