A New York Times spokesman said the newspaper had booked travel on the cancelled charter flight, but declined further comment. The Associated Press, NBC News, and The Washington Post are also travelling with Biden; they either declined to comment or did not respond to a request for one. White House officials referred an inquiry to the White House Correspondents' Association.
Biden's decision underscores the enormous costs news organisations incur – and sometimes lose – to cover presidential travel. It also highlights a growing concern among reporters: that charters on lengthy foreign trips have become impractically expensive for all but the richest news organisations.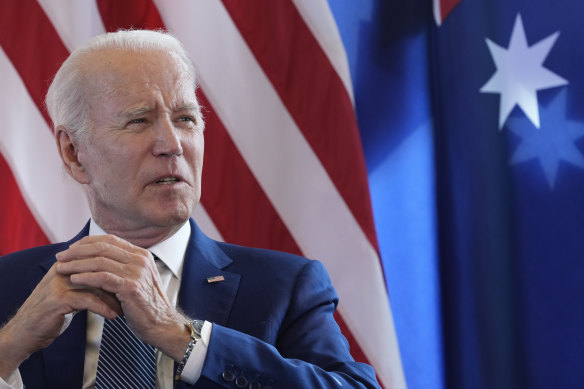 Although charter flights are almost always more expensive than the commercial kind, journalists say they need them on presidential trips to keep up with the man they're covering. Commercial flights often don't dovetail with the president's schedule, meaning reporters risk missing the story if they can't come and go when Air Force One does.
The growing costs of the flights has reduced the number of reporters covering the president when he goes abroad. One White House reporter – a veteran of many presidential trips – said news organisations are becoming more reluctant to put thousands of dollars at risk to cover a story that might not happen.
The funds lost on the Australian charter, he said, are substantial, "especially at a time of layoffs" within news organisations.
Loading
Another predicted that the cancelled flight "will kill charters for years to come. We can barely afford these trips now".
Some news organisations have already cut back on the number of reporters and technicians assigned to presidential travel.
Others have been sending different journalists, via commercial flights, to each stop on a presidential itinerary in a relay style, or just forgoing segments of a tour. TV networks, though, prefer to have the same reporter or anchor at each leg of the president's trip.
Some have stopped sending reporters into the field altogether, relying instead on shared "pool" reports provided by the small band of journalists that travel with the president aboard Air Force One.
In the meantime, Keith in her memo on Wednesday asked White House correspondents to remain patient "as we work through this highly unusual and unfortunate situation".
Washington Post
Get a note directly from our foreign correspondents on what's making headlines around the world. Sign up for the weekly What in the World newsletter here.