In Taiwan, Honkongers and other migrants are identified by different numbers from locals on their ID cards. Cantonese is not recognised as an official language, limiting the study credits a student can get.
Hongkongers who have worked for Chinese companies are largely disqualified from obtaining work permits on national security grounds. Migrants from Hong Kong cannot be treated as refugees because Taiwan still claims the Chinese mainland and therefore Hong Kong as part of its territory in the constitution.
'I feel abandoned. It's like we are condoms. We are used and then thrown away.'

Candy, 49
Instead, it set up the Hong Kong humanitarian aid project to help resettle Hongkongers, but the Mainland Affairs Council stopped publishing quarterly reports on the scheme in March 2021. The council was contacted for comment.
"I feel abandoned," says 49-year-old mother Candy. "It's like we are condoms. We are used and then thrown away."
The Taiwanese Democratic People's Party campaigned in solidarity with Hongkongers in 2019 using Beijing's crackdown as a warning to voters about what could happen in Taiwan. By January 2020, President Tsai Ing-wen's government had won in a landslide and developed a global reputation for defending human rights and being on the front line of democracy.
"It was just a backdrop against which we had the election last time," says DPP legislator Dr Lo Chih-cheng.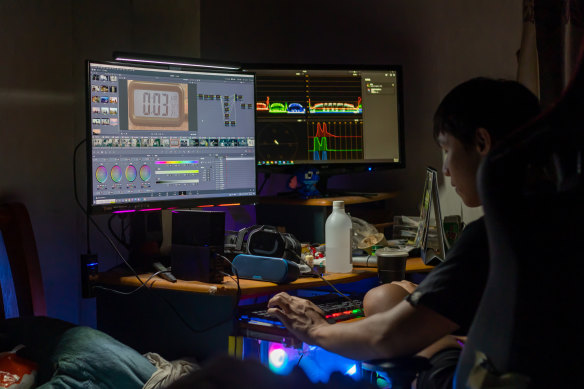 Since then, the DPP has spent the past four years battling against the economic currents that bedevil the policies and image of all governments: satisfying local voters who care more about whether they can get a job than their leader's humanitarian promises.
"We want to stay, but we cannot work," says Candy, whose applications for a work permit for her and her husband have been denied. Candy, who declined to give her surname due to fears for her family in Hong Kong, ran an online store. Her husband worked in medicine in Hong Kong.
Gor Gor, the Hong Kong hot pot owner, says a Hong Kong church in Taiwan has seen its membership dwindle.
"Most of them have left because of the tightening restrictions on Hong Kong immigration. A lot of them have left for the UK or other parts of the world, and only a few remain in Taiwan."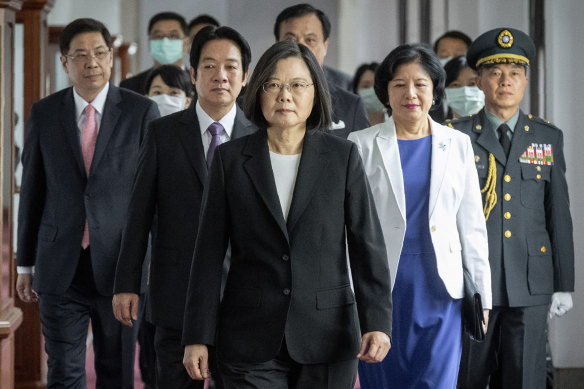 Anna Su, who migrated to Taiwan in 2015 after becoming involved in the Free Tibet movement in Hong Kong, says the number of people leaving will grow.
"Because they don't see any hope of having any development or any future," she says.
Lo acknowledges Taiwan has been reluctant to approve visas for all migrant workers in the past but says the government is now trying to open up to foreigners. "I think society has a consensus now. We have a labour shortage. So, there's a need to invite more migrant workers to come to Taiwan."
But this month the Mainland Affairs Council tightened visa eligibility restrictions for Hongkongers, extending the minimum period they must stay in Taiwan to become eligible to apply for permanent residency, from one year to at least four.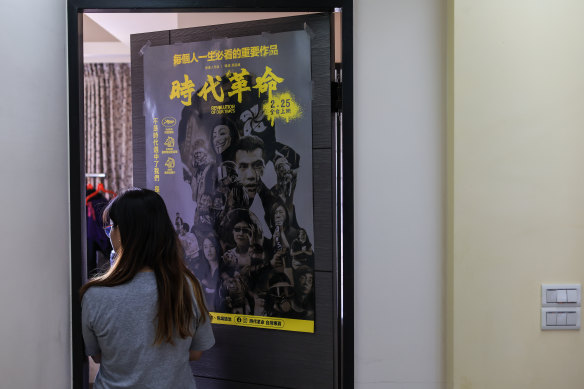 "It's an endless wait for us," says Candy.
Figures from Taiwan's National Immigration Agency show the number of Hongkongers granted a residency visa has fallen from 11,173 in 2021 to 8945 last year. At the same time, the number of those granted permanent residency has fallen from 1685 to 1296.
There is also a more ominous undertone to some restrictions. "We have to be cautious in giving our help to those people who fled from Hong Kong," says the DPP's Lo. "You don't know whether they are true dissidents or even refugees or Chinese Communist spies."
Su, who is originally from the mainland and moved to Hong Kong when she was a toddler, claims she has felt the brunt of that rising suspicion first-hand.
"I get called a little fat pig," she says, slang in Taiwan for a mainland Chinese Communist Party sympathiser.
Lo says the fears about the infiltration of Taiwan by the mainland and via Hong Kong are real.
Loading
"It's happening, and it's getting worse," he says. "Taiwan is a free and democratic society, so China can easily conduct this kind of influence operation inside Taiwan. To create a united front, you have to have division within Taiwan. So, they are trying to divide the society along ideological lines, racial lines, and even religious lines."
But there is also a narrow path the Taiwanese government says it is trying to walk to support dissidents and their families from Hong Kong.
"If Taiwan is too supportive of Hong Kong, then those people in Hong Kong could be implicated by the accusation that protests were supported by Taiwan, which would put them and their families in trouble," says Lo. "So we have a very, very difficult balance to help Hong Kong and not to hurt those people."
Hongkonger Marco Lam says he understands the government's position but believes it is driven by local fears of competition with foreigners. Lam runs a football team filled with Hongkongers and other migrants struggling to make connections in Taipei.
"Compassion and promises are in name only," he says. "When it comes to putting words into action, it's impossible."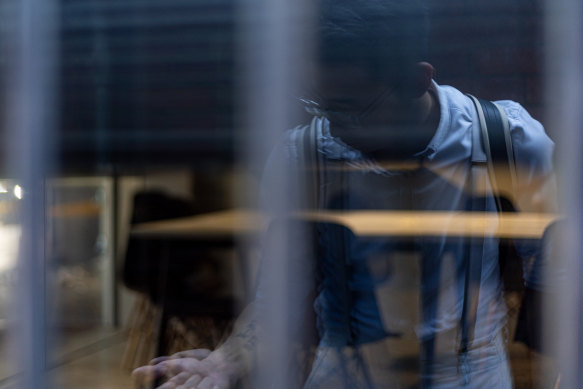 The 27-year-old says the Taiwanese government shows one face to the world and another to Taiwan. "But that is politics."
Hong Kong activist Ah Ba, who migrated to Taiwan after taking a leading role in the pro-democracy movement and featuring in the documentary Revolution of Our Times, said Australia, Canada and the UK had opened migration schemes for Hongkongers which many of those in Taiwan were now applying to.
Loading
"Yes, we need compassion and more for Hong Kong. But then we also have to look at people in other places like Myanmar, Syria or Xinjiang, who are suffering from dreadful crises and have no possibility to leave."
Ah Ba says he no longer knows the city he grew up in.
"Hong Kong is like a birdcage, where fear and anxiety have been created to instil control by the Communist Party," he says.
"I miss my family, I miss the food, I miss spending all day talking with my little brother. It's been four years since I left my home. But I can't go back."