First published in The Sydney Morning Herald on May 18 & 19, 1943
RUHR VALLEYS FLOODED BY R.A.F.
TWO BIG DAMS BLOWN UP
Bombs Fall Very Close to Rome

LONDON, May 17 (A.A.P.).-R.A.F. Lancasters last night blew up two of Germany's greatest dams -the Mohne and the Eder-and flooded the Ruhr and Eder Valleys with hundreds of millions of tons of water.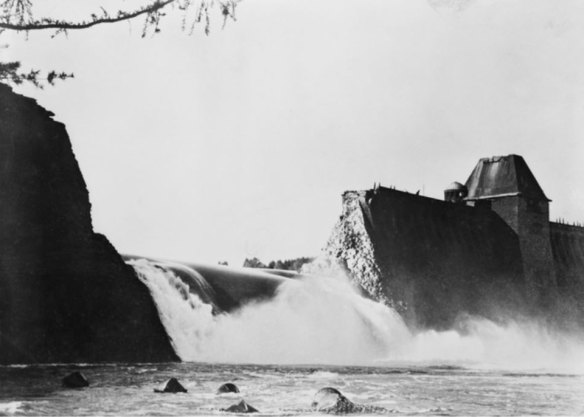 Today's German High Command communique says that the floods caused heavy civilian casualties.
The Mohne dam is 26 miles east of Dortmund and the Eder is south-east of the great Ruhr industrial centre, of which Essen is the heart.
The Secretary for Air, Sir Archibald Sinclair, announcing the new British blow in a speech to-day, said: "The Bomber Command-javelin of our armour struck last night a heavy blow of a new kind against the sources of German war power.
"The bombers breached the walls of the Mohne and Eder dams, two of the greatest in Germany, the former containing 134,000,000 and the latter 202,000,000 tons of water.
"The water descended the valleys of the Ruhr and the Eder in huge waves.
The operation was one of extraordinary difficulty and hazard, and eight Lancasters were lost with their precious crews.
"Wing-Commander G. P. Gibson, commanding the planes, pressed home the attack against strong defences regardless of danger. It was a trenchant blow for victory for the Allies."