Former US President Donald Trump has posted to YouTube and Facebook, in a return to the tech platforms he used to power his political rise until he was cut off following the January 6, 2021, attack on Congress by his followers.
The posts on his Facebook page and YouTube channel, which were titled "I'M BACK!," show a CNN video announcing Trump's election as president in the 2016 race against Hillary Clinton. It then fades to a 'Trump 2024' screen.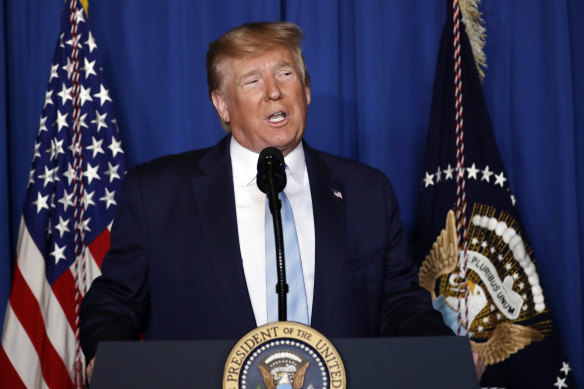 "Sorry to keep you waiting," Trump says in the video.
Alphabet's YouTube restored Trump's channel earlier on Friday. Meta Platforms had reinstated Trump's Facebook and Instagram accounts earlier this year.
His Twitter account was reinstated in November by the platform's new owner Elon Musk but Trump has yet to post on Twitter.
Trump powered his improbable 2016 presidential campaign through his use of social media. His return gives him access to key vehicles for political fundraising, allowing him to reach a combined 146 million followers across three major tech platforms as he makes another run for the presidency in 2024.
"We carefully evaluated the continued risk of real-world violence, while balancing the chance for voters to hear equally from major national candidates in the run up to an election," YouTube said in a tweet, referring to its move to restore his account.
Trump's campaign team did not immediately respond to a request for comment.
YouTube banned Trump in 2021 for violating its policy of inciting violence after his supporters stormed the US Capitol as Congress was certifying Joe Biden's victory in the 2020 presidential election.