London: The Kremlin is on high alert for Western spy activity after the US Central Intelligence Agency published a video encouraging Russians to make contact via a secure internet channel.
The short video in Russian was accompanied by text saying the CIA wanted to hear from military officers, intelligence specialists, diplomats, scientists and people with information about Russia's economy and its leadership.
"Contact us. Perhaps the people around you don't want to hear the truth. We want to," the text said.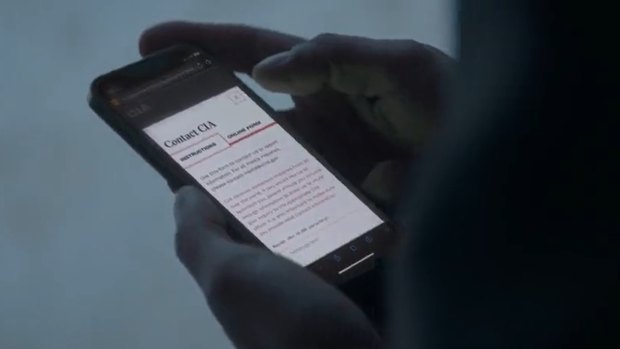 Published nearly 15 months into Moscow's war with Ukraine, the video invites Russians to take a colossal risk. President Vladimir Putin has warned his compatriots to be on their guard against traitors, and parliament last month voted to increase the penalty for state treason from 20 years to life in prison.
In the video – published on the agency's official YouTube channel and the Telegram messaging app, popular in Russia – a male voice reflects on the meaning of heroism and endurance as lone individuals are seen weighing their decisions: a man trudging through snow, a woman staring through a window.
"We are easily swayed by lies. But we do know what our reality is. The reality we live in. And the reality we talk about in whispers," the voice says.
At the end, a man and a woman are shown in separate scenes with their fingers hovering over mobile phone screens with a link saying "Contact CIA".
"This is my Russia. This will always be my Russia. I will endure. My family will endure. We will live with dignity because of my actions," the narrator concludes.