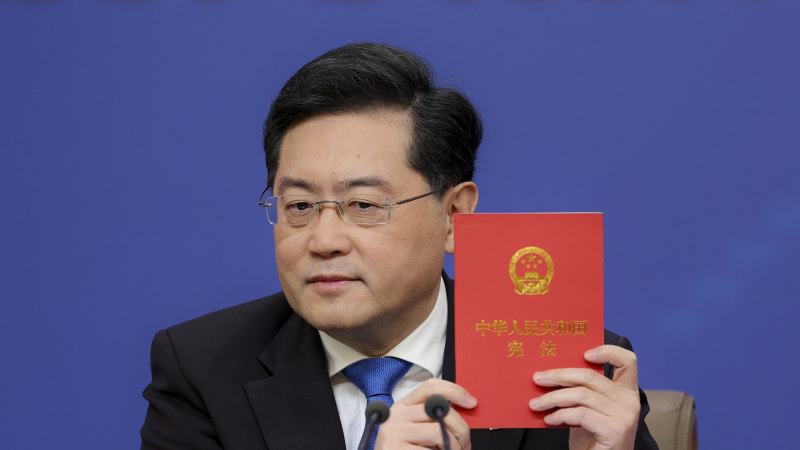 But critics of the Red Alert series claim the presentation of the stories was provocative, did not include a diversity of views and presented war as inevitable.
Loading
Former prime minister Paul Keating criticised the series in two separate statements. In the latter issued Thursday, he claimed there was "no threat from China, in any strategic sense".
"There has never been such a threat from China, either implicit or explicit," he said.
Keating has been an outspoken critic of the tenor of China-relations coverage in Australia, arguing that Australia should not be pulled into a conflict over the future of Taiwan. Taiwan leader Tsai Ing-wen has repeatedly rejected China's claims to the island and maintained it would fight for its future while it sought greater international support to deter any attack from Beijing.
The Sydney Morning Herald and The Age's executive editor Tory Maguire defended the Red Alert series and its panellists.
"Peter Hartcher and Matthew Knott are two of the country's most highly respected journalists, and we stand by their reporting and the expertise of the contributors to the challenging and thought-provoking Red Alert series," she said.

"It's clear from Mr Keating's interpretation of the series he hasn't properly read it. The panel's recommendations are designed to avoid the very outcome he accuses us of advocating."
The executive director of the Australian Strategic Policy Institute Justin Bassi said: "Beijing's military growth without transparency, its stated intentions [regarding] Taiwan and aggression in the [South China Sea] require strength.
"It's less about putting a timetable on war; more about maintaining peace and stability by deterrence and being prepared if deterrence fails."
South China Morning Post columnist Alex Lo accused the newspapers of "pouring more fuel onto the fire" at a volatile time for Australia-China relations.
"A large segment of its political establishment is now happily cheering for war – with China," said Lo. "It won't end well for anyone."
China's language on Taiwan has oscillated between refusing to rule out the use of force and calling for more significant exchanges between the two peoples over the past five years. Stern warnings have coincided with a stir in nationalist sentiment after diplomatic incidents including the shooting down of a Chinese-made balloon over the United States last month.
Chinese state-media tabloid The Global Times on Wednesday accused Australian media of hyping up the threat of war.
"Australian media outlets have played a role in fanning the flames of the troubled China-Australia ties and beating the drum of war against China," the Global Times said in an editorial.
Last May former Global Times editor Hu Xijin warned Australia could be hit by missiles after Australia's Home Affairs Secretary Michael Pezzullo said the "drums of war" were beating.
"China has a strong production capability, including producing additional long-range missiles with conventional warheads that target military objectives in Australia when the situation becomes highly tense," Hu said.
Get a note directly from our foreign correspondents on what's making headlines around the world. Sign up for the weekly What in the World newsletter here.