London: The number of people living in modern slavery in Australia has more than doubled in the past four years amid a rise in migrant workers who came to ease labour shortages but have been exploited in rural areas, and experienced wage theft and unsafe working conditions.
The latest Global Slavery Index, released in London on Wednesday, found 50 million people worldwide now live in modern slavery – 10 million more than five years earlier. About 28 million people are in forced labour and 22 million trapped in forced marriages.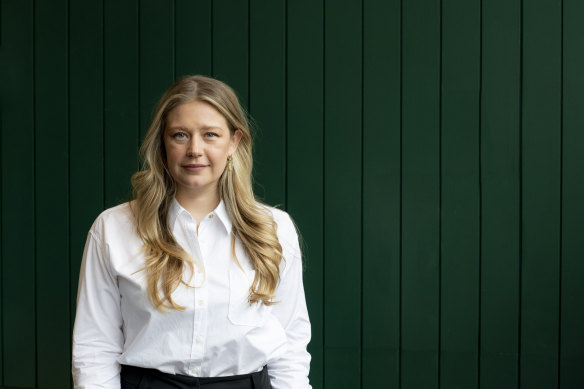 Almost one in four modern slaves globally are in forced prostitution, 80 per cent of them women or girls. The private sector represents 86 per cent of forced labour, while state-imposed forced labour accounts for 14 per cent.
The dramatic rise comes against a backdrop of complex conflicts, climate-induced migration, a global rollback of women's rights and the economic and social impacts of the COVID-19 pandemic.
Commissioned by international human rights group Walk Free, founded by Grace Forrest of the Australian Minderoo Foundation, the report estimates that on any given day in 2021 there were 41,000 individuals living in modern slavery in Australia. That's up from 15,000 in the 2018 report, and equates to a prevalence of 1.6 people for every 1000 people in the country.
Loading
While Australia is among the least vulnerable countries to modern slavery in the Asia Pacific region and globally, holders of working holiday, seasonal worker, international student, skilled temporary work and bridging visas have been subject to serious exploitation in high-risk industries such as agriculture, construction, domestic work, meat processing, cleaning and hospitality.
The report has also sharpened the focus on the role played by G20 leading world economies in fuelling forced labour within global supply chains, leading to calls for advanced economies to do more to address the issue. The G20 accounts for more than half of all people living in modern slavery and imports $US468 billion ($703 billion) of at-risk products annually.
The report named six G20 nations among the countries with the largest number of people in modern slavery: India (11 million), China (5.8 million), Russia (1.9 million), Indonesia (1.8 million), Turkey (1.3 million) and the United States (1.1 million). North Korea, Eritrea, Mauritania, Saudi Arabia and Turkey were the top five countries with the highest prevalence of modern slavery per capita.