New York: Adidas AG has decided to begin selling its pile of Yeezy inventory left over from its defunct partnership with rapper and designer Kanye West, who now goes by the name Ye.
The first of the remaining items will go on sale at the end of May and a "significant amount" of the proceeds will be donated to charities that work to fight discrimination and hate speech, such as the Anti-Defamation League and the Philonise & Keeta Floyd Institute for Social Change, the company said on Friday.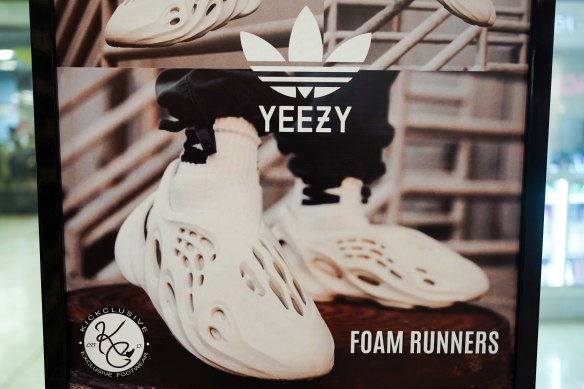 Adidas terminated its deal with Yeezy in October after Ye made a series of antisemitic remarks, which left about €1.2 billion ($1.95 billion) worth of sneakers in limbo.
The German company has spent seven months reviewing options for the stranded shoes and whether it's possible for Adidas to offset some of the financial hit. The company said the action won't have any "immediate impact" on its current financial guidance.
"After careful consideration, we have decided to begin releasing some of the remaining Adidas Yeezy products," chief executive officer Bjorn Gulden, who joined Adidas in January, said in a statement.
"We believe this is the best solution as it respects the created designs and produced shoes, it works for our people, resolves an inventory problem, and will have a positive impact in our communities."
Adidas warned in February that it could have an operating loss of as much as €700 million ($1.1 billion) this year if it's forced to write off all its existing Yeezy inventory. That would be the company's first operating loss in at least three decades.
Gulden previously ruled out options, including the removal of Yeezy branding or trying to recycle all the shoe materials for use in, say, football field turf. Several non-governmental organisations advised Adidas against incinerating the products.