A part of a warehouse in the Brazilian city of Sao Paulo collapsed on Tuesday. In which at least nine people died and 28 people were injured. Let us tell you that a part of the warehouse suddenly fell on the people present there.
Sao Paulo Agency. A major accident has come to light in the Brazilian city of Sao Paulo. Nine people were killed and 28 others were injured when part of a warehouse collapsed in Sao Paulo on Tuesday. The incident took place when two candidates were visiting here. That's when this accident happened. In which 9 people lost their lives.
9 people died in the accident
In fact, candidates Jones Donizate and Eli Santos were present at the Brazilian container company Multitainer. During this, a part of the warehouse fell on the employees of the company present there. After the incident, there was chaos at the spot. After which the rescue operation was started. During this 28 people were injured and 9 people died.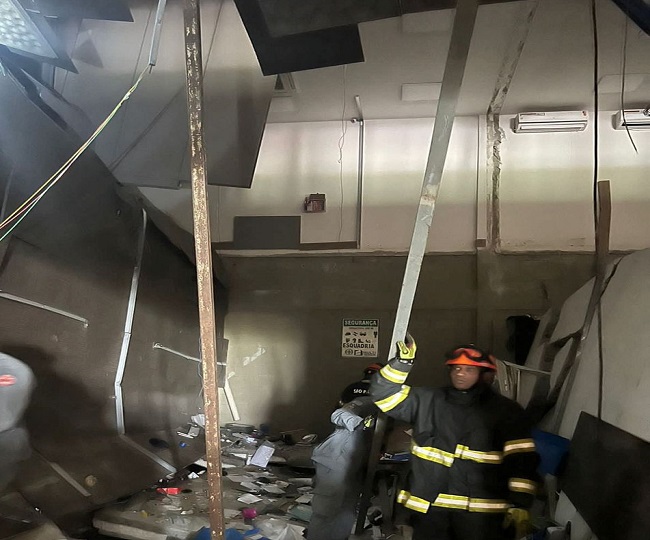 Both candidates were saved
At the same time, Donizet has given information about the accident through social media. He said in his Facebook post that both he and Santos had been rescued. But a local fire department has said that at least nine people have died in the accident.
28 people were hospitalized
According to the fire department, 31 people have been rescued after this accident and out of these 28 people have been admitted to nearby hospitals. However, a spokesman said rescuers believed more people could still be trapped under the rubble. At present it is being investigated.
Also read- PM Modi said to Putin, 'This is not the time for war', America welcomes; Said- This is a principled statement of India
Also read- Man set himself on fire in protest against the funeral of former Japan PM Shinzo Abe, a police officer was also scorched
Edited By: Mohd Faisal