New Delhi, Agency. Queen Elizabeth II was cremated with state honors in the British capital London. At the funeral, people from all over the world came to see the Queen for the last time. Many big leaders including India's President Draupadi Murmu, US President Joe Biden were also present in this last journey. It was the first time since 1965 that a state funeral was held in London. The coffin of the Queen was carried along with the royal family from the streets of London, to which thousands of people were present. Let's see the last journey of the Queen through pictures.
1- Thousands of military personnel took part in the Queen's funeral procession, which began between Hall and Westminster Abbey. The soldiers also saluted the queen and bid farewell.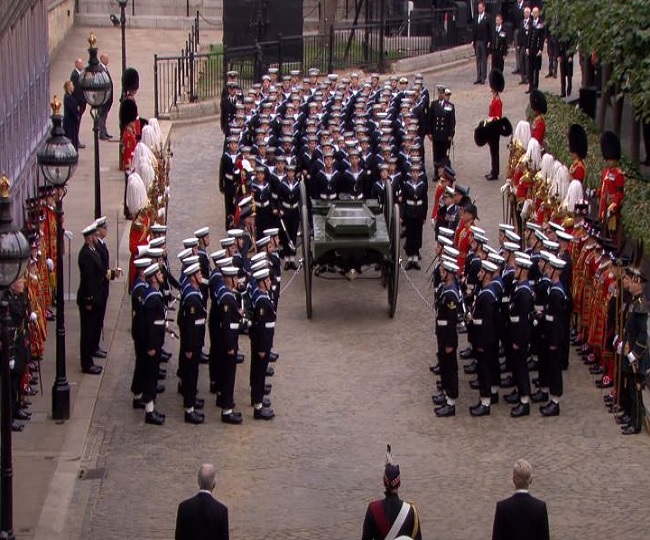 2- The newly-appointed King Charles III leads a procession as he walks past his late mother's coffin. He was accompanied by his sons Prince William and Prince Harry.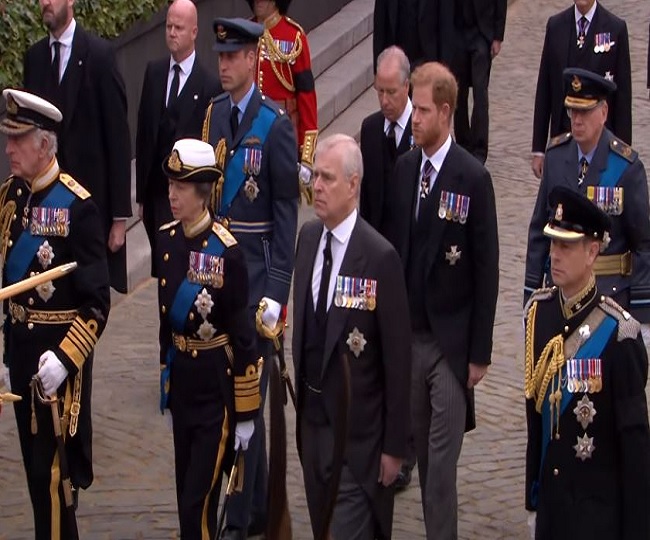 3- New Queen of Wales Kate Middleton, who wore a diamond-pearl necklace to Prince Philip's funeral in April 2021, was seen wearing it traditionally.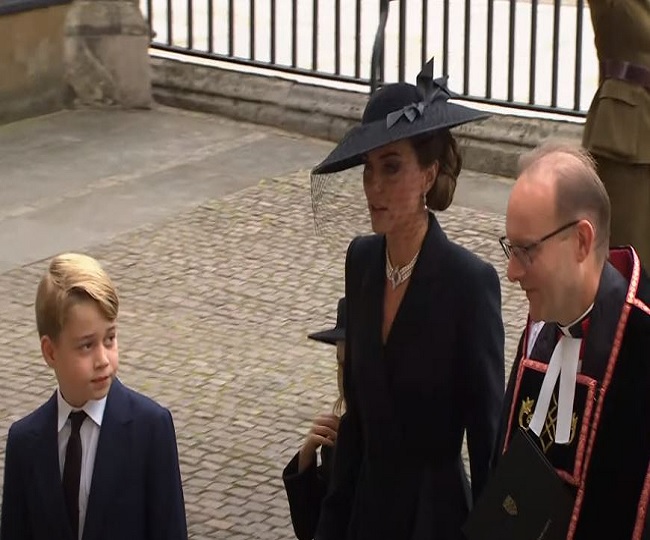 4- During the last visit, the coffin of the Queen passed in front of Buckingham Palace for the last time, during which many became emotional.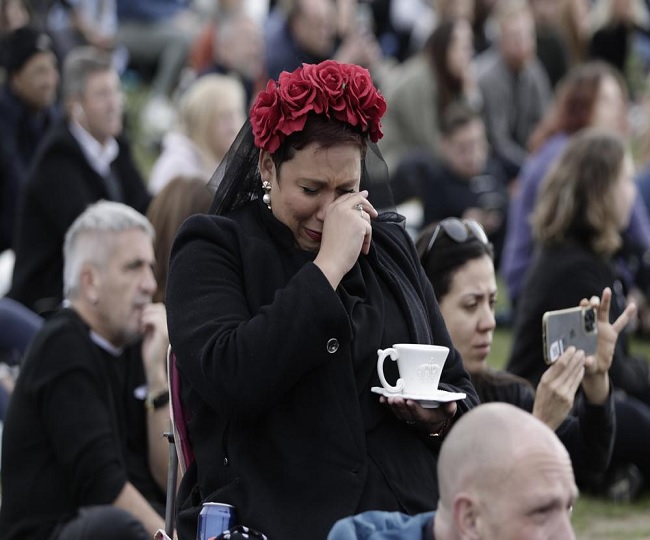 5- Her personal horse and dog were also included in the last visit of the Queen, the Queen was said to be very fond of them.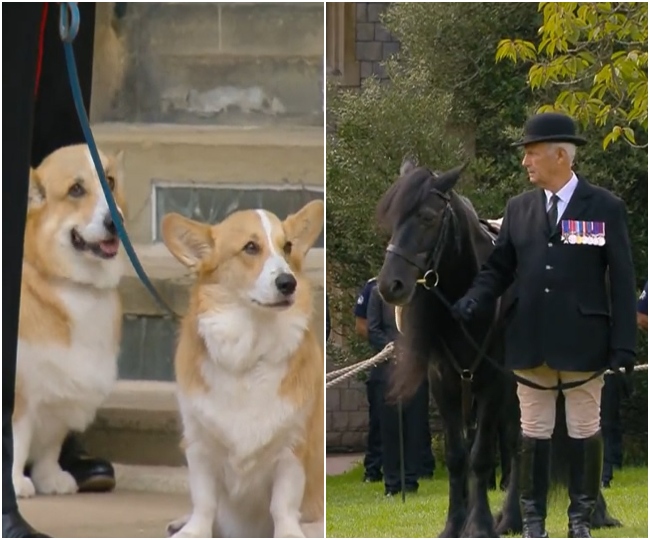 6- Thousands of soldiers were also seen with her coffin as she bid a final farewell to the Queen.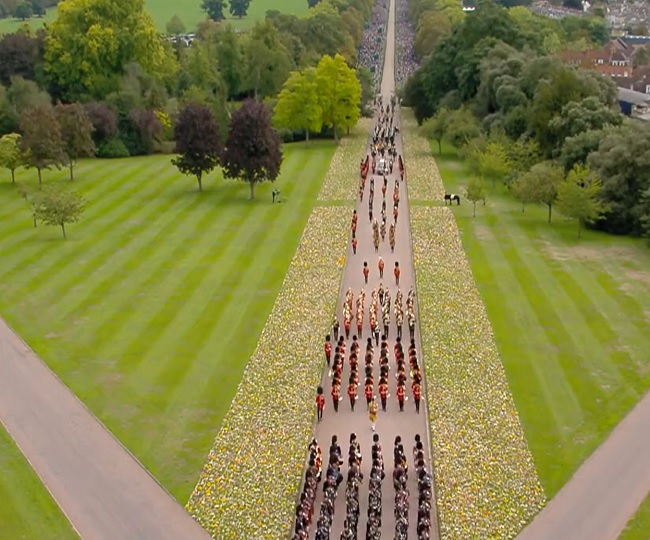 7- The late Queen's coffin then reached Westminster Abbey, where the funeral procession began.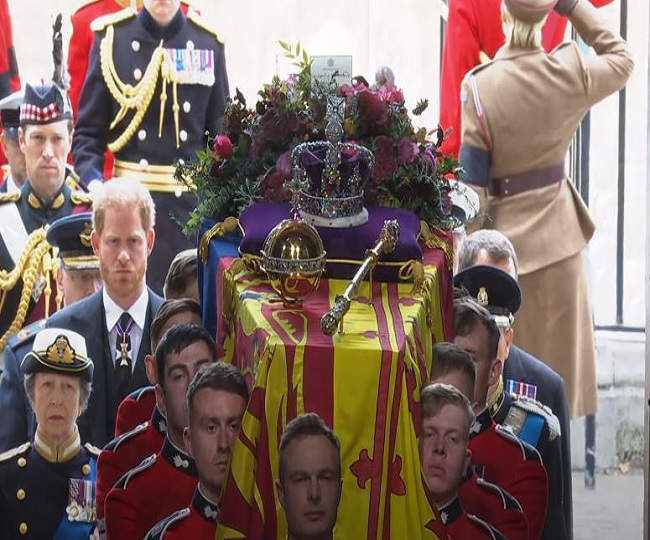 8- Members of the royal family and hundreds of world leaders, politicians and other dignitaries attended the funeral.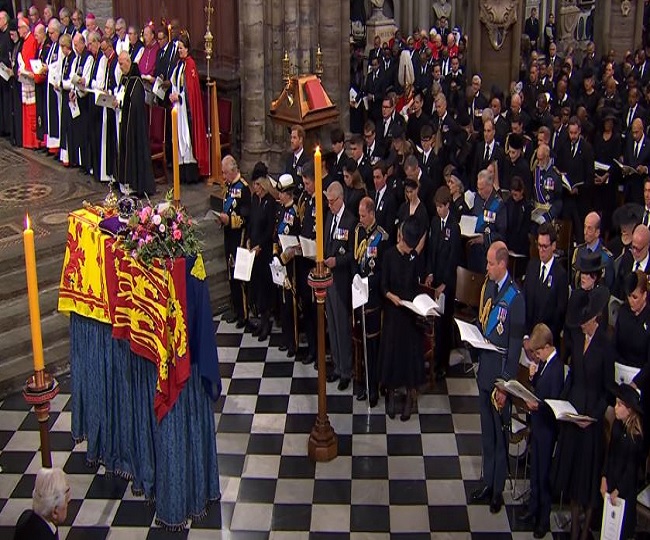 9- Queen Elizabeth's coffin then reached Windsor Castle, where those present offered their last prayers for her.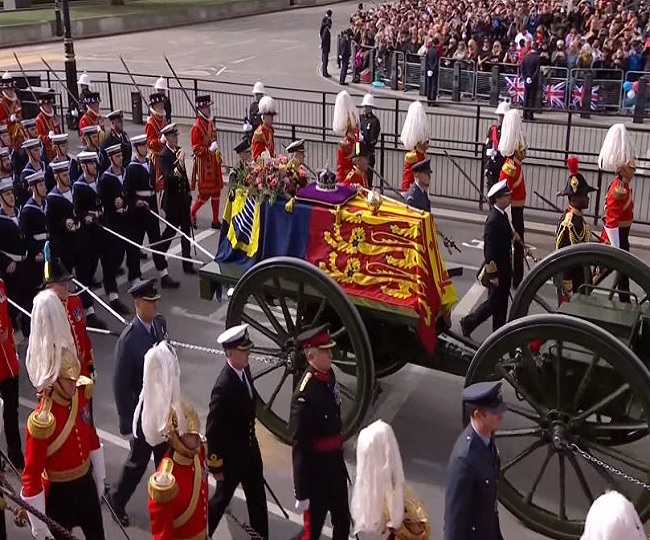 10- The Queen on her last journey with state honours.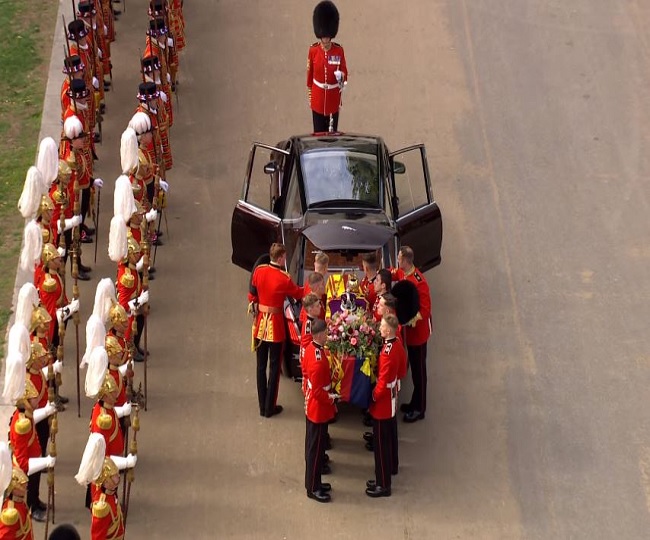 Also Read – Queen Elizabeth II Funeral
Edited By: Mahen Khanna