Sindh (Pakistan), Agency. Pakistan Floods: The unprecedented floods in Pakistan have resulted in widespread outbreaks of infectious diseases in the country, posing a serious threat to the health of citizens. Infectious diseases have reached alarming levels in flood-affected areas of Sindh. The economy is also expected to suffer losses of more than US$ 30 billion. In addition, more than 1,500 people have died.
12 thousand cases of infection
Geo News quoted the Health Ministry as saying that during the last 24 hours, 12,000 cases of asthma, respiratory and chest related infections have been reported in Sindh. About 20,000 people were found to be affected by the skin disease, while about 18,000 cases of diarrhea were reported. According to the health department data, more than 25 lakh people have been affected by infectious diseases in the flood-affected areas.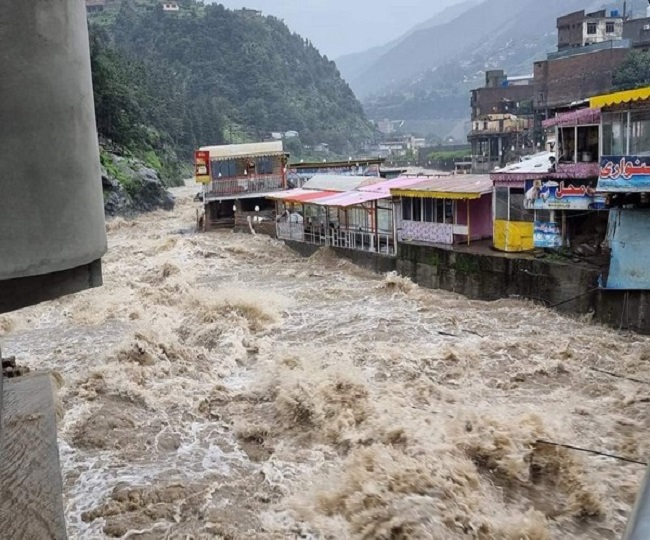 World Health Organization expressed concern
In a recent statement, the World Health Organization expressed deep concern about the possibility of a 'second disaster in Pakistan: a wave of diseases and deaths' after devastating floods caused by climate change that would submerge a third of Pakistan. Has been. Elaborating on the health impacts, the WHO chief suggested early actions to protect health and provide essential health services.
3.4 million children affected
According to UNICEF, 3.4 million children have been affected by the 'Super Flood' in Pakistan. They need immediate, life-saving help. This has happened when the monsoon rains since June have claimed more than a thousand lives. The floods have washed away important crops and damaged or destroyed more than a million homes.
33 million people affected
Record monsoons and heavy floods in Pakistan have led to hunger and various diseases affecting 33 million people and estimated to cause US$30 billion in damages.
read this also: Pakistan: Big relief to former PM Imran Khan, will not work in the case of threatening judges terrorism case
read this also: Pakistan Floods 2022: Flood wreaks havoc in 118 districts of Pakistan, 37 percent population in the grip of poverty
Edited By: Achyut Kumar