Washington, Agency. The COVID-19 pandemic is over from America. US President Joe Biden (US President Joe Biden) announced this during CBS's '60 Minutes' program. The Washington Post gave this information.
'The pandemic is over'
Responding to a question on the Covid pandemic, Biden said, 'The pandemic is over. We still have a problem with Covid. We are still working a lot on this. If you notice, no one is wearing a mask.'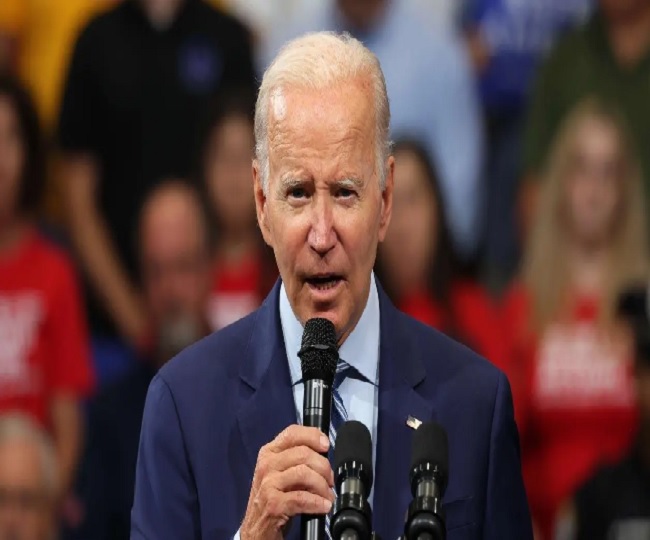 Biden made the remarks during an interview at the auto show in Detroit on Wednesday, referring to the crowd at the event. The annual auto show was not held since 2019.
Republicans raised questions
As the show aired Sunday night, Republicans raised questions about the renewal of the public health emergency and asked why the administration would renew its ongoing public health emergency if the pandemic is over.
The emergency declaration, which is due to expire next month, has allowed federal officials to pursue flexible solutions amid the crisis, including rapidly authorizing new COVID treatments and covering many Americans covered by Medicaid, the safety-net health program. includes doing.
15.8 million Americans will lose their Medicaid coverage
'If the government ends its emergency declaration, 15.8 million Americans will lose their Medicaid coverage,' The Washington Post reported, citing the Urban Institute, a think tank that conducts economic and social policy research.
people testing themselves
Biden's remarks come at a time when new daily infections have rummaged by 57,000, the lowest since late April, although it is perhaps a dramatic undercount as most people test themselves at home and local And do not report their infections to the state health official.
Yet, according to a seven-day average compiled by The Washington Post, more than 30,000 people are hospitalized and more than 400 are dying each day.
US military will protect Taiwan from Chinese invasion
Earlier, in the interview, Biden said that the US military would defend Taiwan from Chinese aggression. According to The Washington Post, in response to a question about how to defend Taiwan in the event of a Chinese invasion, Biden said the US would defend Taiwan if an unprecedented attack indeed occurred.
read this also: NASA DART Mission: An amazing event is going to happen at a distance of millions of km from Earth, NASA's spacecraft will collide with Asteroid
read this also: China Taiwan Tension: Biden's warning to China, said – if Taiwan is attacked, the US Army will also fight the war
Edited By: Achyut Kumar