Share this @internewscast.com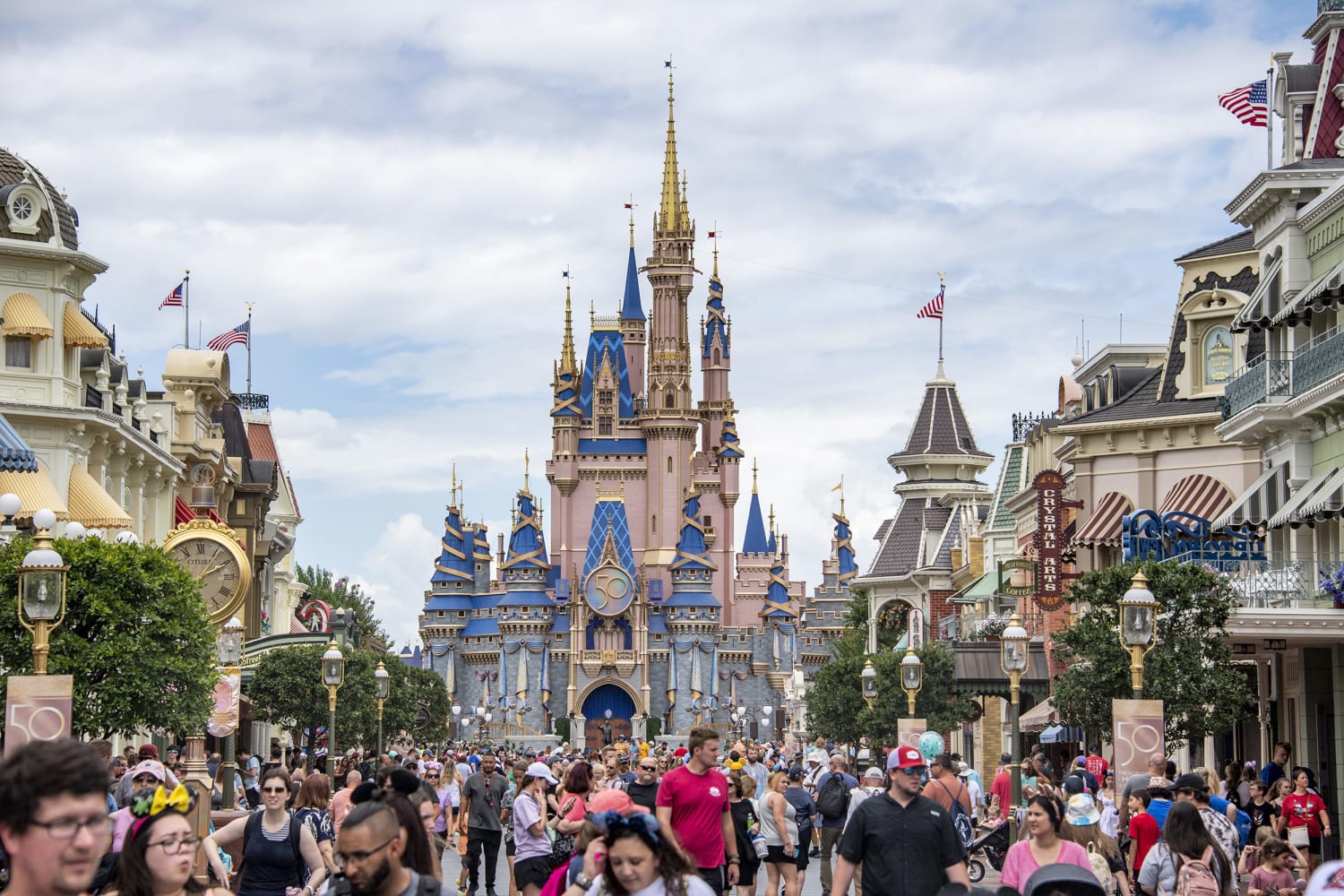 Two people were banned from Walt Disney World after they allegedly got into a physical altercation at the theme park over an attempted photograph, Florida authorities said.
The fight broke out at the Magic Kingdom around 2:30 p.m. Monday, the Orange County Sheriff's Office said. A member of a family posing for a photo in front of the park's 100th anniversary sign asked someone from another, larger family to move out of the frame, the sheriff's office said.
At that point, someone from the larger family punched a member of the victim's family in the face, and "the fight ensued from there," the sheriff's office said.
Two unspecified people "were issued a trespass warning, which means they are not welcome on the property," a spokesperson for the sheriff's office said. "If they return, they can be arrested."
No one was arrested because the victim did not want to prosecute, according to the sheriff's office, which added that "the victim in this case was treated medically on scene."
Videos circulating on social media appears to show a group of adults throwing punches at the theme park while onlookers watch. A later clip shows authorities handcuffing someone on the ground. But the sheriff's office said it is unclear whether the video depicts the incident in question.
"We have no way of knowing whether what is in the video that has been circulating online is this incident," a sheriff's spokesperson said.
Representatives for Walt Disney World did not immediately respond to questions.
The theme park's rules prohibit "using profanity or engaging in unsafe, illegal, disruptive or offensive behavior, jumping lines or saving places in lines for others," according to its official website.
But the park is no stranger to fights: In July, three people were arrested on misdemeanor battery charges and one was hospitalized for a minor injury after they were involved in a fight at the Magic Kingdom, the sheriff's office said at the time.
Cristian Santana contributed.
Share this @internewscast.com