This content contains affiliate links. When you buy through these links, we may earn an affiliate commission.
Scary is subjective. That's why most fans will tell you that horror doesn't have to be scary — because there's no single set of inclusions that will frighten everyone on the planet. This is true even of extreme horror books, which delve into subjects that are almost universally taboo. Content warnings for…everything…ahead.
Cannibalism, torture, incest, sexual violence, violence against children and animals…you name it, extreme horror has it. Even if you've read books that deal with those topics — and most readers have — believe me when I tell you that extreme horror books take their exploration of the taboo further than any other titles on the market.
Let me give you an example. William Peter Blatty's The Exorcist includes two masturbation scenes. In one of them, the possessed 12-year-old Regan sexually assaults her mother. Surprisingly, these moments survived the jump to film, albeit combined into one scene.
Many consider the sexual content to be the most upsetting part of Blatty's work. That's true of both the book and the film. Some people may even consider it too disturbing to enjoy. But The Exorcist is not extreme horror — not by a long shot.
The 10 titles on the list below are some of the darkest books you'll ever read. I've tried to include the relevant content warnings in my descriptions, but listen: If The Exorcist was too much for you, you should probably turn back now.
Extreme Horror Books
It's not often you see a book described as "gooey," but that's exactly the word Experimental Film author Gemma Files used in her blurb for We Are Here to Hurt Each Other. Paula D. Ashe's 2022 collection contains 12 stories that expose the gruesome body horror that lurks beneath the artifice we've used to disguise our world — right down to the literal masks we wear.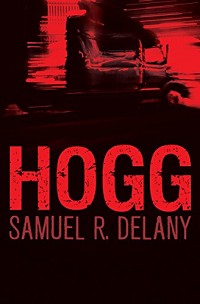 Hogg by Samuel R. Delany
Even if you've never read an extreme horror book in your life, you've likely heard of Hogg. This novel from Dhalgren author Samuel R. Delany opens with an explicit, incestuous encounter between a preteen boy — the narrator — and a pair of teenage siblings. The boy is later sold to Hogg, a trucker and rapist-for-hire, who introduces and subjects him to every possible facet of depravity — including coprophagia and necrophilia.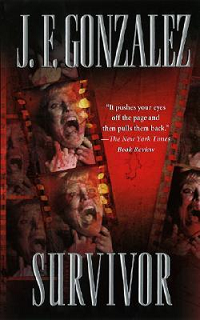 Survivor by J.F. Gonzalez
J.F. Gonzalez's Survivor centers on Lisa, a newly pregnant woman whose kidnappers orchestrate her husband's arrest to get her alone. Surrounded and without allies, Lisa soon realizes that she's been taken to "star" in a snuff film — and must decide how far she's willing to go to make it out alive. Survivor is unfortunately out of print today, but readers who love unsettling books will want to keep an eye out for used copies.
This brief, standalone short story follows Sam and Jenn, a pair of broke BFFs, as they embark on their latest money-making scheme. They've decided to start mukbang careers — making and selling live videos of themselves eating large quantities of food. When they come across a $400 video from someone calling themself "Mukbang Princess," Jenn and Sam splurge on it in the name of market research. What lies beyond the paywall is more disturbing than anything they might have imagined, however.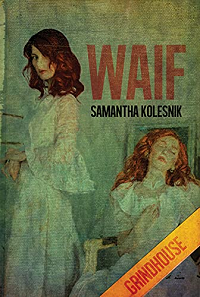 Waif by Samantha Kolesnik
An abusive husband desperate to keep his wife at his side seeks extreme plastic surgery to look like the object of her desires in this extreme horror novella. Meanwhile, his wife struggles to maintain her grip on reality as she confronts how far her life has veered off course. The couple slips closer and closer to the edge, until a shocking twist takes the story in an unexpected direction.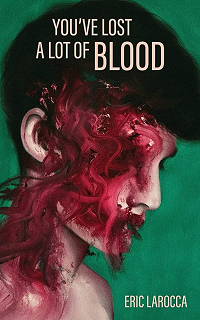 Combining extreme and found-footage horror, Eric LaRocca's You've Lost a Lot of Blood weaves together two storylines — and storylines within those storylines — in true House of Leaves fashion. In one, a designer works on a video game that cannot be replayed and therefore may be impossible to quit. In another, a pair of life partners disappear following a string of murders — leaving behind evidence that points to an abusive relationship.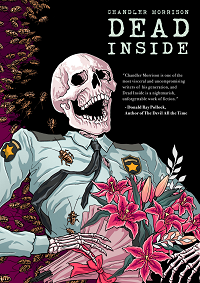 Next up is Chandler Morrison's Dead Inside: an infamous horror comedy that clearly draws inspiration from Exquisite Corpse. Here, a necrophiliac security guard meets an OB/GYN that eats dead babies. Yes, you read that correctly. This is a massively screwed up romcom about two people with terrible appetites falling in love. If you've got a very dark sense of humor — or if you were just a teenage edgelord — give this one a read.
Cows by Matthew Stokoe
Publishers Weekly encouraged readers to skip this book if they "ha[d] even a tinge of faith in the goodness of man." Obviously, it belongs on this list. The story here centers on Steven, a young man with a deeply troubled home life. After he takes a job at a local slaughterhouse and meets an equally troubled woman, Steven thinks his life is on the upswing. He's in for a rude awakening, in Cows.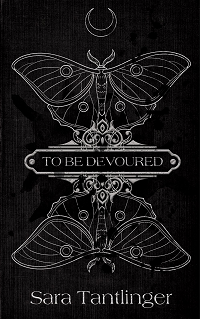 Andi wants nothing more than to be like the vultures surrounding her home. She longs to taste the rotting flesh they feed upon. Neither her therapist nor her girlfriend can dissuade her. Of course, Andi and her girlfriend haven't been on the best of terms since Andi gave Luna a thoughtful gift — one Luna did not find so thoughtful. The truth is, Andi's problems run deeper than she's willing to admit. The vulture obsession could be the end…or only the beginning.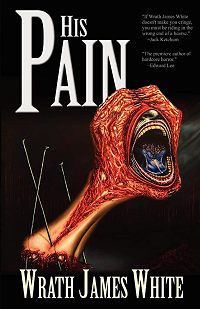 His Pain by Wrath James White
Jason has known agony from birth. A rare disease causes his brain to interpret every sensory input as pain. Cursed to spend his whole life in a sensory deprivation chamber, Jason believes he's found a savior in Yogi Arjunda. The treatments work a little too well, however. Now, after 17 years spent in misery, Jason is free — and no one he meets will ever be the same.
---
Looking for more extreme horror books? Then you'll want to check out this guide to splatterpunk horror. Want to know what else is waiting for you in the horror section? Make this guide to horror sub-genres your next stop.
Checkout latest world news below links :
World News || Latest News || U.S. News